Webcast!
---
---

Click to see and hear the first Ant-TCP 8 produced on 19th june 2003


---

Konceptualization 420 live webcast!
If the logo is red: it`s happening NOW!


---

01st july.03: Kuze bringin`up some D&B
along with Downtempo

25th june.03: BGM vs Ant-TCP

19th june.03: videocast, the 1st one ever! yes sir!
Concerns about the video made it unworthy, using too much bandwidth for lesser quality...
what`s the point!? wonderin`... well... nevermind!

24th sept.02: Special B`day Kake 420

17th sept.02: .......what was that noise !!!????
well I had the pleasure to host DJ KATRIGHT (click to check his tunes on MP3.com) and his Rythm Synthesizer again
along with DJ Royal w/cheez...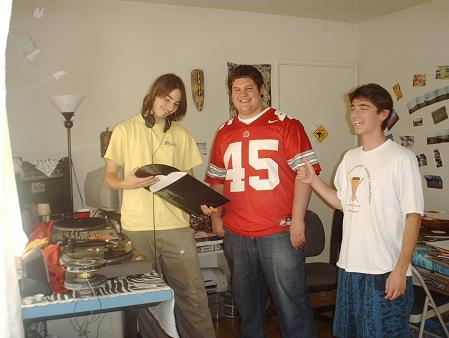 13 sept 02: DJ Katright from Seattle, kicking the ElecTribe







08/07/02: After a while off the dance floor, the flow of good sound was back on track! YEAH!
PSY-TRANCE

04/09/02: That show was fully dedicated to my buddies: Nagual and Wichdokta.
Yes indeed; you had the pleasure to hear their tag-teamed mix called BOOGY DOWN!

Cool Madness on the 04/05/02: Some reggea tunes and then Reggea mixes by Wichdokta...
And then I spun a bit of stuff... to leave the decks to Nagual`s mix CD, Cartoon Madness!

Drum & Bass Massive on the 04/03/02

THUNDERSTORM 03/23/2002

03/20/2002, length: eparse

First one on the 03/15/2002


---

And here find some infos about DOs and DON`Ts

For the real audio settings you need to go in the tools/preferences and put about 90sec of buffering in the playback settings
RELOAD IF IT CUTS TOO MUCH!
HAVE IT WHILE YOU CAN...
AND CHILL, THIS IS UNDERGROUND